Today I'd like to talk about a product from the line Moroccanoil.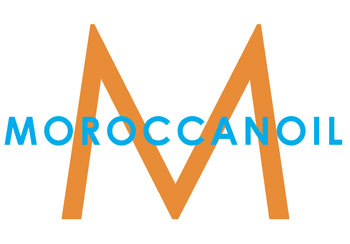 It is Moroccanoil's original product the oil treatment for hair. It comes in a bottle that looks like this.
What is Moroccanoil? Well...Moroccanoil is a brand name and the actually hair oil treatment in other words called  Argan oil has been used for centuries by women in Morocco on hair and nails for years to help counteract the effects of the sun and heat. The oil contains unsaturated fatty acids and is rich in tocopherols which work like vitamin E. The oil naturally renews cell structure and restores shine to dull lifeless hair.
How is Moroccanoil used? You can use oil on wet or dry hair. On wet hair it should reduce the drying time by 40 %. Apply at the bottom (the ends) of hair to help repair the hair cuticle. On dry hair apply a small amount to help reduce frizz, add shine and protect from heat damage.
What are the benefits? Moroccanoil will reduce the drying time on wet hair, it strengthens and conditions hair, and it restores shine.
I was unsure about using an Oil on my hair, but this surprised me. The oil is pretty thick...so it's not just going to run right through your fingers when you dispose it. I worked mine through the bottoms of my hair when it was wet. I have used this a couple of times over the past few weeks and have noticed the ends of my hair always look healthier when I use a little after taking a shower. It also does add shine...but don't use too much.
I like to use deep conditioner and special treatments on my hair to get it more healthy and restored from all the heat and color damage. The Moroccanoil takes 5 seconds to put on the ends and you don't have to rinse it out. It's a great add-on besides the deep conditioner to helping keep my hair restored and looking healthy.
Moraccanoil is sold exclusively in salons and spas and it's cost its retail price is $39 for (100ml / 3.4 fl. oz.) bottle.
Also, the website where you can see ALL the Moroccanoil products is here: http://www.moroccanoil.com/
Disclaimer: Moroccanoil did send me this product on a test for review basis but I was not paid for this and this review is my honest thoughts about my experience.
Thanks for reading!!
____________________________________
MY CONTEST ENDS TODAY!!!! Tonight I will announce the winner and that person will get the Spornette Kabuki Brush along with some other awesome samples from various companies.
If you'd still like to enter..
either subscribe to my blog... answer the questions: what would you name your child if you had to name it today? boy or girl? and if you mention me on any social media sites get another entry!!!
Hope all of you reading will participate.
Lovelo
Charm is deceitful, and beauty is vain, but a woman who fears the Lord is to be praised.