Hey Guys,  This post was supposed to go up yesterday, and somehow it got deleted. But, that means I will post twice today!
Yesterday, I wanted to share a current fall/winter trend with you all... metallic nails. I am seeing metallics all over, especially in stores on shelves, and in celebrity and fashion magazines.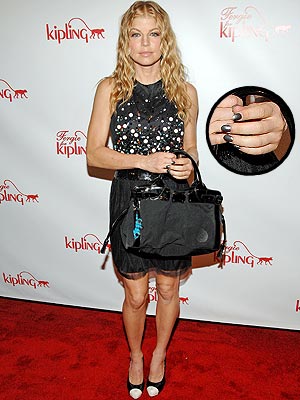 Fergie has these gun-metal colored nails in this photo. 
Photo by:Paul Hawthorne/Startraks
Beyonce has gold metallics on her nails. 
And, Blake has these silver metallic nails.
What do you think of this trend? LIKE IT? LOVE IT? 
Love,
Lauren