Hair conditioner
Review of the unisex hair care line VERB.
Read More
Hey Guys!! The winter has taken a toll on my hair. The last couple months, it has felt super dry. So, for the last couple weeks I have been on the hunt for shampoo and conditioner that could revive my hair and bring it back to its silky smooth days… 
 I have two sets of shampoo and conditioner, both are my current favorites because they have left my hair softer, silkier and more manageable.
The first is Philip Kingsley's Moisture Extreme Shampoo and Conditioner. This stuff is serious business. I can tell almost immediately that it is helping to mend my split ends and dry strands. The conditioner makes my hair immediately silky. I leave the conditioner on for an extra 5 minutes or so to make my hair super soft. Both shampoo and conditioner are in the $20 range.
photo from philipkingsley.com
The other brand is John Frieda's new Root Awakening Purify and Nourish Shampoo and Conditioner. This shampoo and conditioner smell amazing and make my scalp and hair feel hydrated, refreshed, clean and silky. I am super picky when it comes to my conditioner. And,  usually I don't like a shampoo unless the conditioner that goes with it is amazing. This duo is fantastic, and I would definitely buy this again at my local Target.  Here's what the John Frieda website says about this product, 
"Invigorates and feeds from root to tip with a fresh tingle for bouncy, shiny, radiant hair that's noticeably more resilient with every use.

With natural Eucalyptus and peppermint oil, this formula stimulates the scalp with a cool, tingling sensation. Massaging your scalp encourages circulation, which will wake-up healthier-looking new growth.

Gently cleans without stripping."
Photo from Johnfrieda.com
Hope this helps if you are also looking for a really good moisture rich shampoo and conditioning duo. Thanks for reading!!
Who's watching the Oscar's tonight?!?? I can't wait. I will definitely be reporting on the beauty and style I see on the red carpet.
Love, Lauren
(C) Lovelo Beauty 2012
FTC -some of these products were sent from PR for consideration. I was not paid for this post and I only write about products I am 100 % in love with. 
Hey Wonderful Subscribers and New Readers!! Hope you all had a great weekend. In September of 2010 , I remember asking a friend if she knew of any really good deep conditioners. I needed not only moisture for my hair but I needed to be using a deep conditioner regularly to help REPAIR my dry and damaged hair.
I have very long, colored hair and if you are like me...you should be using a deep conditioner to help keep your hair, shiny and healthy. Many can benefit from a deep conditioner , not just those with hair like mine. I tried and tested over 8 different deep conditioners in the last 5 months and so far, these are my top 2 deep conditioner discoveries!
OJON Revitalizing 2-minute Hair Mask
I fell in love the first time I smelled this mask and experienced the way it made my hair feel in the shower. Just a little on my hair detangled it within 2 minutes and made it feel soft and smooth. It recommends that you leave it on for 2 minutes, but I would leave mine on for more like 7 or 8 minutes.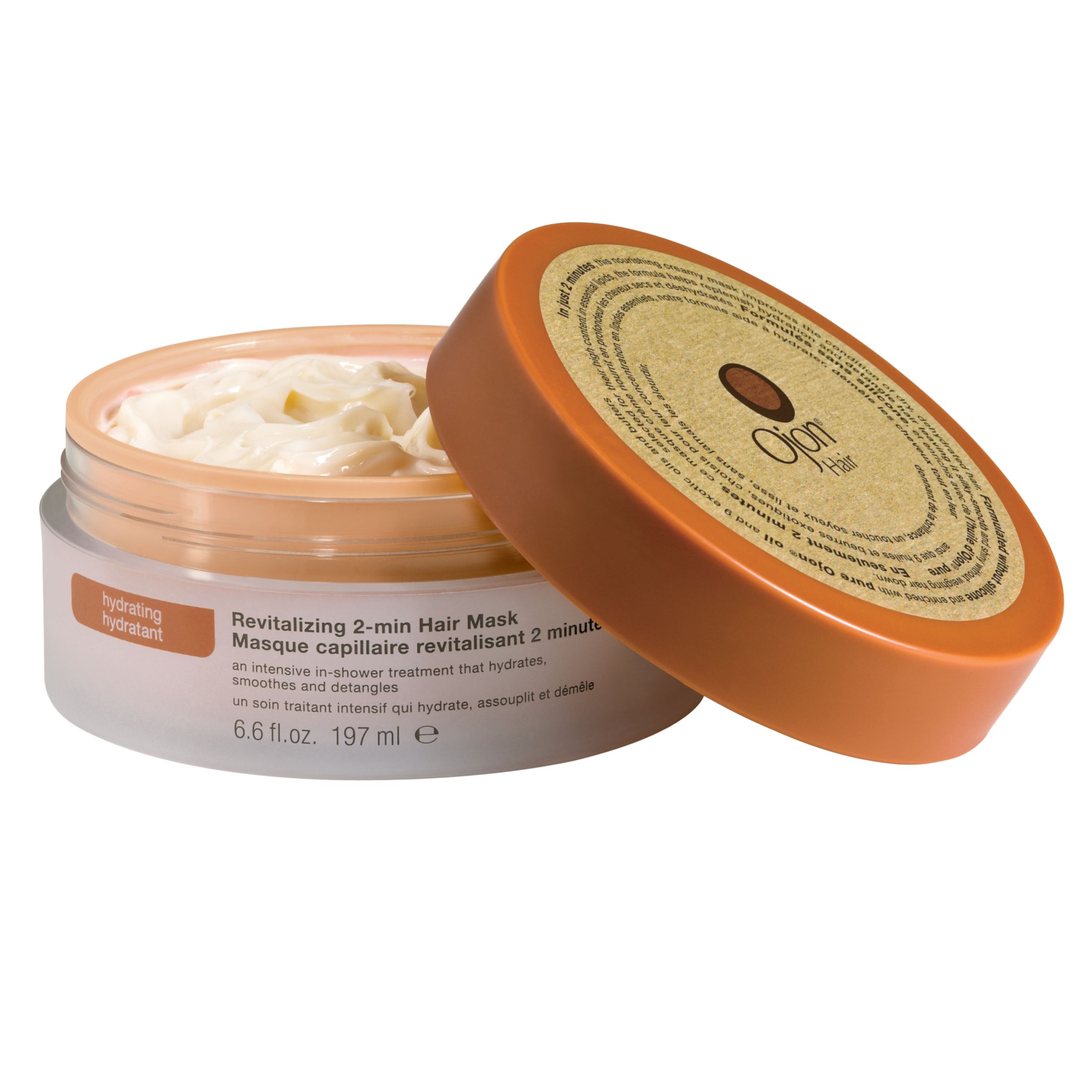 Enriched with 9 exotic oils and butters (Murumuru Butter, Shea Butter, Mango Butter, Sweet Almond Oil, Babassu Seed Oil, Passion Flower Oil, Jojoba Oil, Sesame Oil, Avocado Oil) . No wonder this smells so good!!!
Go to : http://www.ojon.com/products/N07A-01-0001 for more information!!
The other deep conditioner I've been loving is the Macadamia Oil Deep Repair Mask. 
This deep repair mask combines Macadamia & Argan oils with Tea tree oil, chamomile oil, aloe and algae extract. It smells delicious, it's very thick and rich and detangles hair in minutes. It leaves my hair shiny and silky! I also LOVE the packaging that this mask comes in. The tub with bright green is very cute!
For more information you can go to : http://www.macadamiahair.com/products/view/deep_repair_masque/
For all of you new readers , I am offering a free mention on my website , or link to your blog, twitter, you tube or Facebook if you subscribe to this beauty blog.
When you subscribe, I will e-mail and ask you which page you would like me to mention on my blog. This way, I am hoping to get to know my viewers better!
LOVE LO