Hey! ** If you are receiving this through an e-mail because you have subscribed to this blog: please go over to my NEW SITE for my blog and subscribe to that one, because I don't know how long I will continue posting the same information on both blog sites:) Thanks! www.lovelobeauty.com ***
I've recently been into treating my skin with face masks. I started one night when I had some spare time by using the Pangea Organics Facial Mask and after my skin felt so amazing that I was hooked. For the past few weeks now, I have been using face masks once or twice a week.
Here are my favorite face treatment masks.
Pangea Organics Facial Mask Japanese Matcha Tea with Acai & Goji Berry. This mask is for ALL skin types. I'm not going to lie, this looks pretty gross going on, it's muddy and grainy. But, on the skin it feels so amazing. And,when you take it off your skin is exfoliated, and feels SUPER clean!! I absolutely love this mask. It is one of my all time favorites I have ever used. http://www.pangeaorganics.com/
Freeman Facial Clay Mask in Chocolate & Strawberry. I was so curious about this mask. I was thinking, how could something that smells like chocolate strawberry be good for my skin? But- I was convinced the first time I used this that it works wonders. This feels like it really balances my skin. It feels like it cleans and balances your pores so that they are not oily but your skin feels hydrated. My skin is usually very sensitive to overly drying clay masks, and this one did not irritate my skin at all. http://www.freemanbeauty.com/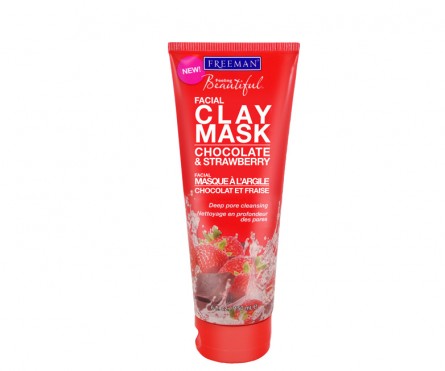 Face Q Grape Seed and Green Tea Mask. The first thing about this mask is the adorable packaging. There is a whole line of these Face Q masks and all of them are so cute!! This is one of those peel off masks that has cut-outs for your eyes, nose and mouth. You just put it on and peel it off. It is formulated with all natural botanical extracts and grape seed which has synergistic effect with collagen and elastin, making skin a shiny and flexible and prevents wrinkles. http://www.imomoko.com/product_detail.php?ID=3599
What's your favorite face mask ?? Share it below! Don't forget to find me on facebook http://www.facebook.com/pages/Lovelo-Beauty-Makeup-Lashes-and-Beauty-Blog/168179293250807?ref=ts and Pinterest and subscribe above if you enjoyed this  blog and want to keep up to date with all of my posts.
Love,
Lauren
(C) Lovelo Beauty 2012