Hi! Many people ask me... what's the "trend" for lips right now? What is popular for spring 2011? My answer, bright bold lips! Not only do I see this trend in all the celebrity photos, magazines, runway and tv but I think this trend is so fun for spring. We are just getting out of a season full of dark colors , so adding bright bold splashes of color on your lips is a welcomed new trend!
Shades of bright fuchsia, orangey red, hot pinks, light lavender, corals and bubblegum pinks; they're all part of this seasons hot colors. Here are some inspirational photos I found.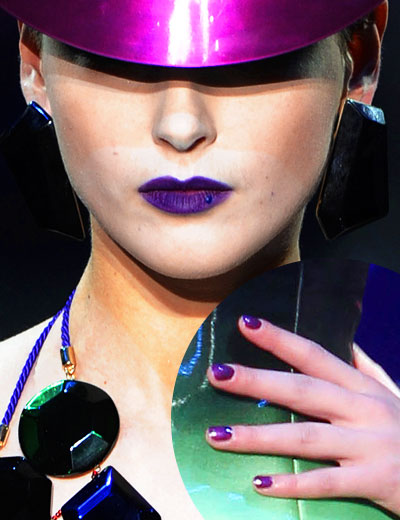 Don't you love these bright pops of color?! I do...
Have a great weekend!!
Quote for today: If we only wanted to be happy it would be easy; but we want to be happier than other people. Which is almost always difficult, since we think them happier than they are. - Montesquieu
Love,
Lauren