Hi Guys! Last week I shared with you guys 3 interviews with makeup artists! Today, I have an interview with Umberto of Umberto Beverly Hills hair products. You can find these at Target Stores or on the website: http://www.umbertobh.com/
Enjoy my interview with a master of hair!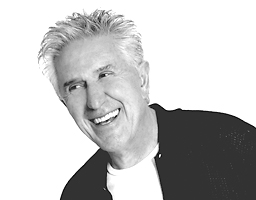 How do you get your inspiration for your spring/summer collections?
 My inspiration for spring/summer hair comes from three things - the texture and colors of the Runway Collections, shoes because they have a lot of attitude (shapes, height and heel and textures) and Nature which always inspires the hair color palette as well as shape of the hair. Women are always ready for change in spring because they are influenced by nature's changes.
 What is your favorite spring/summer 2011 trend?
  My favorite spring/summer trend is fewer layers in general and only using layers to frame the face and cut.  You will see fewer long overly layered styles.  More of a Stevie Nicks look - bangs, soft layering, more natural. For color - the hot color is golden brown. You want to see the glow of the golden. I recommend Umberto Beverly Hills U Color in 6.32 Golden Brown to get the look.  Jennifer Lawrence (Winter's Bone) has that gorgeous glow at the moment.
 As a creative person, what are some other creative things you like to do?
 I like gardening, cooking, entertaining and traveling - all inspire me.  My table presentation while entertaining typically includes various fruit, flowers, leaves, bark and vegetables.  These shades inspired my color palate for my hair color line.
 What is your top beauty tip? It can be anything.
  My top beauty tip is to not fight your hair.  Control it! Don't let it control you, but most importantly embrace the hair that you have.  Learn to make it look its best, especially in the summer. Use my Roman Oil Serum to nourish the hair, control frizz and fly-aways or to just style. The Controller is a leave-in conditioner that is a wonderful blow dry tool.  It helps control and add shine as well as body. To preserve a fabulous blow dry in the summer wrap the hair into a messy bun on top side or back of the head and leave the bangs out. It will preserve the blow dry. Let it down for the evening and the style is full of body and bounce. If you have wavy or curly hair, take sections, tease the bottom up, then loop the hair and pin up, fish tail the hair pins so that it does not pop out. The hair looks fresh, shorter and off of your neck. Another great summer tip is to use my Shimmer Spray for added shine without weighing hair down!
Talk to you guys soon!!
Lots of Love LO